What services do I offer?
---
Email marketing
Email is probably the best channel in your marketing mix. Whether it's a periodic newsletter or more complex Customer Journey's. I am the guy for the job! With over 12 years of experience in advanced email marketing strategies. Experienced in ActiveCampaign, Mailchimp, Clang, Selligent and more.
Read all about my email services >
Email Strategy
As with any marketing channel a good Email strategy gets you a long way. Let me guide you around the pitfalls of Email Marketing and Marketing Automation. Together we will create a fitting strategy for you company, and I can help you or your team with execution.
More info about Strategy >
---
Marketing Automation
Marketing Automation is what sets email apart from all other channels. Use your customer data to create a perfect conversation that sells.
More info about Marketing Automation >
---
Customer Journey's
Each customer is unique and there path to conversion will vary as well. Let's find ways to convert and retain your customers.
Read all about my email service
---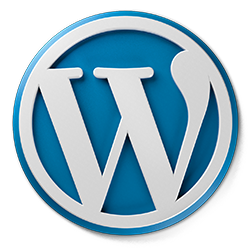 Websites in WordPress
I create websites using the beautiful open source software called WordPress. Adding content and pages is easy to learn so each website I build comes with an afternoon of training. And the best thing about it is: After this training you wont need me for editing your website.
More information about website creation >
Coaching
Every now and then I come across a person with a kick ass idea. But these ideas sometimes stay in the idea phase too long. I can help you simplify your idea and ignite that spark to get you going. Are you having trouble translating your ideas to a createable or actionable product.
Please let me help you!
Always personal

I like to keep things simple: We meet for coffee (or tea) in real life or via Skype. This way we can get to know each other and see if there's a click. I think this click is a necessity if we want to rock together.

Think long term

When we work together we will both have the same objective. That is: making your website, email marketing or idea better and (more) profitable. Not just today or this week, but next year too. This way we will create a win-win situation.

The network

You can't do everything yourself! That's why I have an extensive network of professionals who can do certain things much better then I do. This way we can all keep focus and excel at our own game.